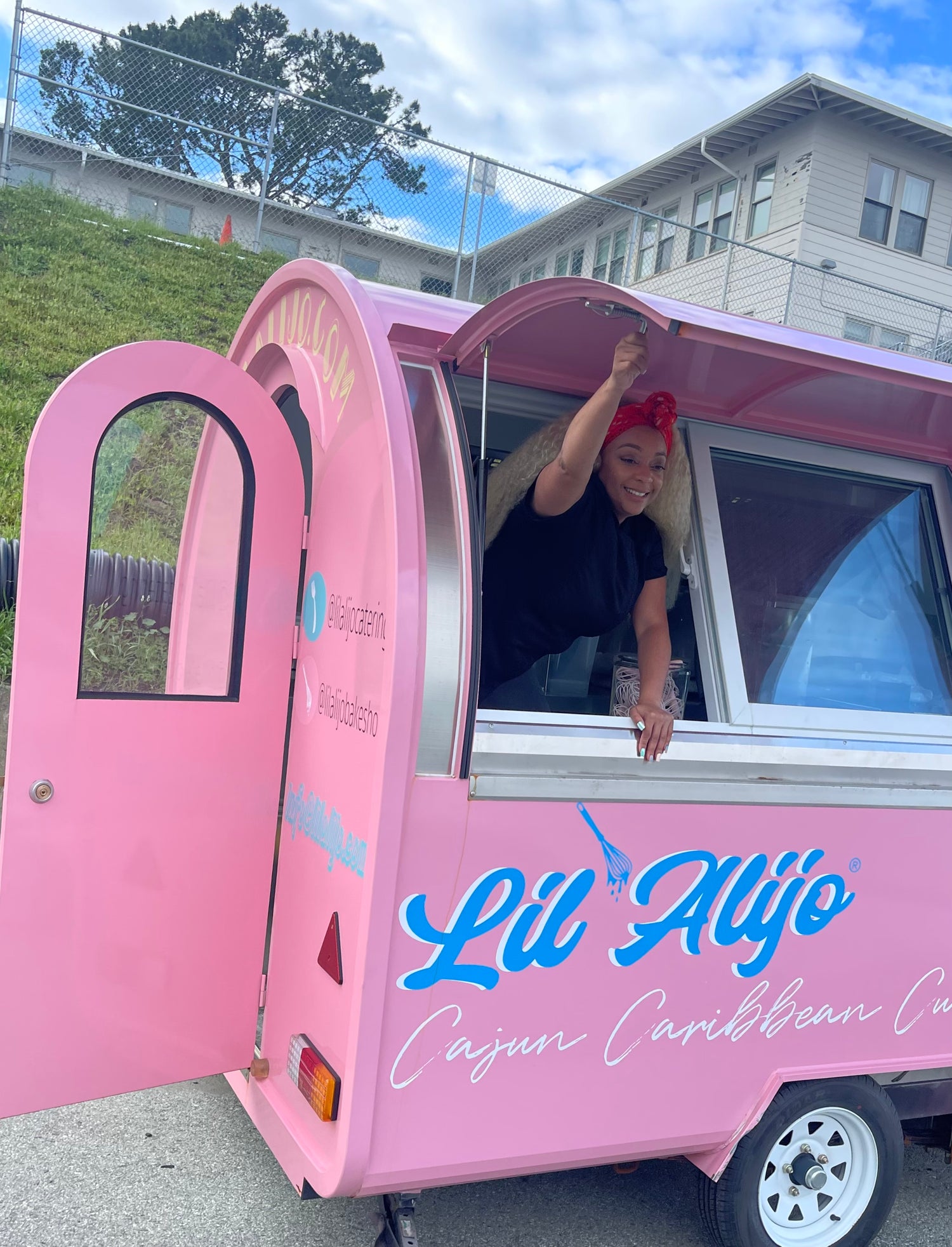 Hi. I'm Alisha!
My love for cooking started with Mother Lois & Aunt Marie and expanded as I traveled the world and explored more cultures and flavors. In 2019 I launched my catering business and online bakeshop which feature some of my favorite family signature dishes I learned growing up.
I am someone who is consistently growing themselves and who takes the time to continue learning. I am a hard worker and I consistently set goals for myself.  Then, once I've defined them, I take the necessary steps to achieve those milestones.
As a luxury brand, I constantly work on improvements of the quality of my product. I saw a gap and need in the food/bakery industry in my community and I wanted to be a part of the change & growth of more creative chefs. I want to make an impact and leave a legacy so I take pride in everything I do.
I provide some of the best cajun-caribbean food in San Francisco. I also double as a bakeshop and have unique and delicious desserts.
SEE SERVICES